Luzo Auto Center in the Community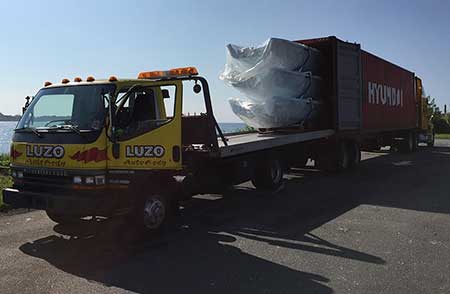 At Luzo Auto Center, we believe that a strong and vibrant community is the best guarantee of a prosperous future. Being a local business, we understand that we have a responsibility to do our part to support the organizations that are working for the betterment of our community.
Luzo Auto Body (with the help of Victor and Wally) helping unload 9 new Bahias from a shipping container for New Bedford Community Boating Center (CBC).
Below is a list of organizations to which we have contributed funding for various projects and scholarships for more than 15 years:


American Cancer Society
American Diabetes Association
Azorean Maritime Heritage Society
New Bedford School Dept.
Dartmouth Police Association
New Bedford Police Association
South End Youth Athletic Association
Portuguese American Police Association
UMASS Dartmouth
Bishop Stang High School
New Bedford High School
Dartmouth High School
WHALE
New Bedford Whaling Museum
New Bedford Art Museum
Our Lady of Mount Carmel
PALCUS
Prince Henry Society
Portuguese Sports Club
Fundacao Faialense
Day of Portugal
Boys & Girls Club
NB Voc Tech Athletics
Your Theatre
Zeiterion Theatre
Rotch, Jones, Duff House